----------My opinion---------
This is the best smurf 3d model I have seen on sale. It is rigged with 3dsmax biped and very high quality, the edge loops are correctly made and it also has facial rigging which is awesome. The skin deformations are very good with no strange distortions, except some distortion on the pants just below the belly. I think that it has some anatomy problems especially in the back.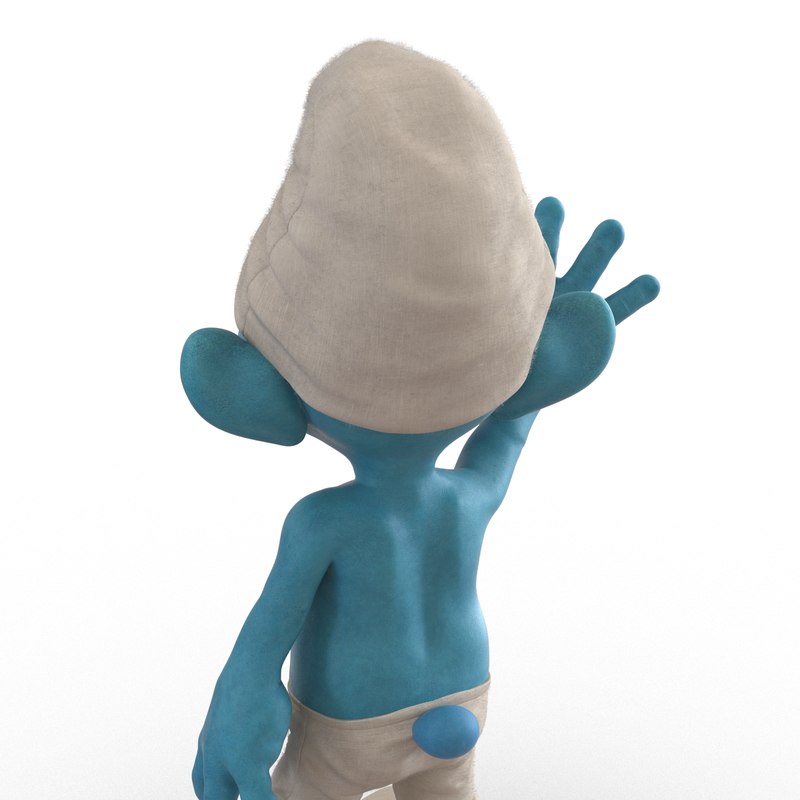 The skin material is almost perfect and the fur on the skin and on the clothing is nice but could be better in my opinion. I really like the realism of the hands and the way they deform on animation. I would definitely use it. If you want to see more images of this smurf click here.
-----Artist's Description---------
This Smurf Rigged with Fur is a high quality, photo real model that will enhance detail and realism to any of your rendering projects.
The model has a fully textured, detailed design that allows for close-up renders, and was originally modeled in 3ds Max 2012 and rendered with V-Ray.
Fidelity is optimal up to a 2k render.
Renders have no postprocessing.
Fully rigged with bipped bones and skin system in 3D Studio Max.
You can easily position it the way you need or animate it the way your project requires using helpers in 3D Studio Max.
This model has a Vray Fur modifier, hair customizable (hair count, hair segments, multistrands, hair color, root size, tip size, etc)

Features:
- High quality polygonal model, correctly scaled for an accurate representation of the original object.
- Models resolutions are optimized for polygon efficiency. (In 3ds Max, the Meshsmooth function can be used to increase mesh resolution if necessary.)
- All colors can be easily modified.
- Model is fully textured with all materials applied.
- All textures and materials are included and mapped in every format.
- 3ds Max models are grouped for easy selection, and objects are logically named for ease of scene management.
- No part-name confusion when importing several models into a scene.
- No cleaning up necessaryjust drop your models into the scene and start rendering.
- No special plugin needed to open scene.
- Model does not include any backgrounds or scenes used in preview images.
- Units: cm