Submitted by

bestof3dmodels

on Thu, 04/18/2019 - 13:03
About Notre Dame Cathedral
Notre Dame is one of the most popular attractions in the city of Paris. Its construction has begun in 1163. Pope Alexander III laid the first stone to this historical masterpiece. The temple was completed in the 13th century. It has one of the most glorious architectural designs of the Gothic rhythm.
The cathedral was also a tremendous source of inspiration for the writer Victor Hugo with the unmistakable novel "The Hunchback of Notre-Dame".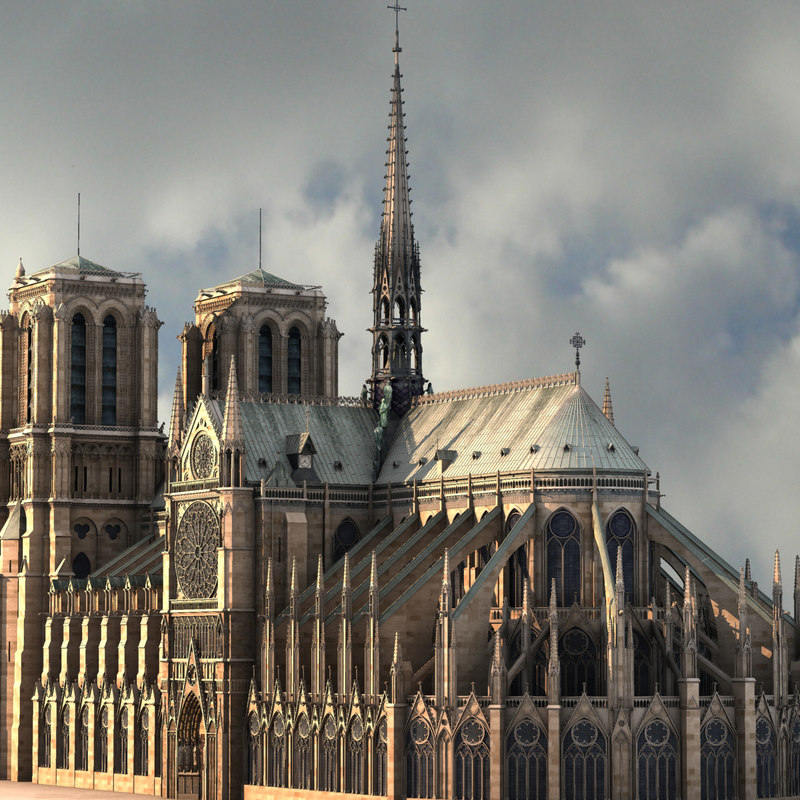 A very accurate 3d model of a Notre Dame de Paris Cathedral, with a high level of detail.
Included Formats:
* 3ds Max 9
* Cinema 4D 10
* Maya 7
Renderer:
* Mental Ray
* Default Scanline
A very good 3d model, which includes all lightning, materials and background setups for Mental Ray.
Included Formats:
* 3ds Max
* Cinema 4D
* Lightwave
* FBX
* OBJ
Renderer: Mental Ray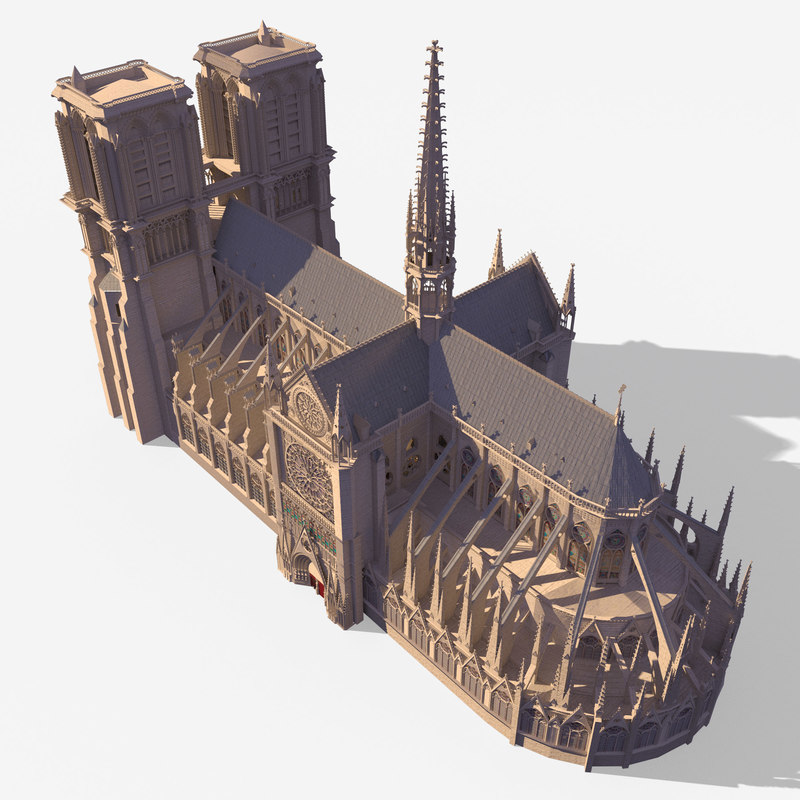 An accurate representation of the cathedral. It also includes interior scenes.
Included Formats: 3ds Max 2018
Renderer: V-Ray 3.60.03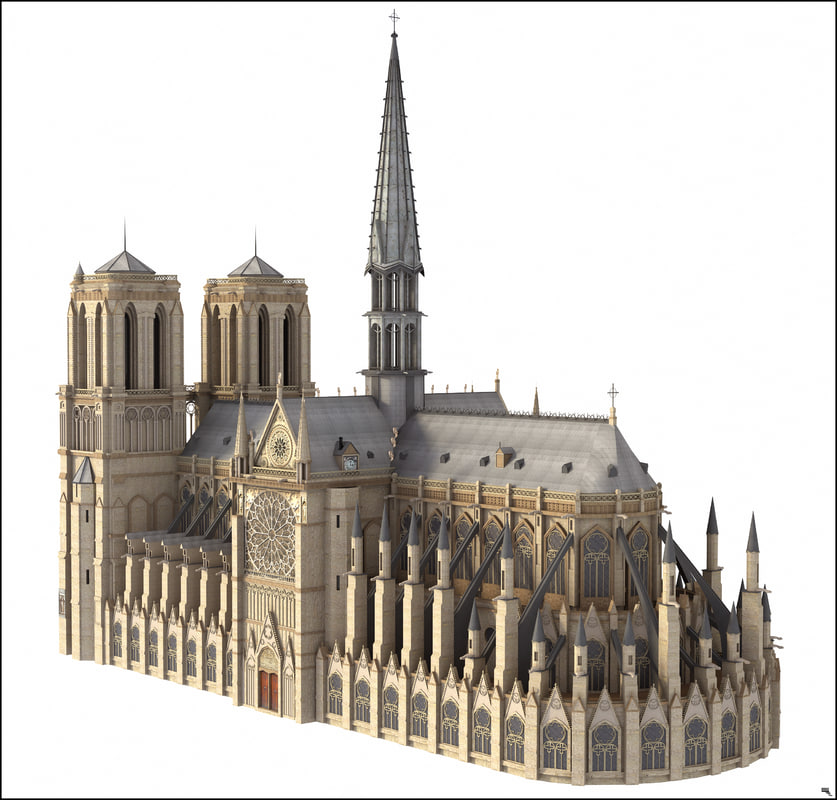 A high-quality polygonal model, scaled for a perfect representation of the original object.
Included Formats
* Maya 2016
* 3ds Max 2017
* OBJ 2016
* FBX 2016
Renderer: Mental Ray 2016
An accurate model, with materials and textures, made in 3Dmax 2009.
Included Formats:
* 3ds Max 2009
* FBX
* OBJ
*BONUS: Low poly version of Notre Dame Cathedral*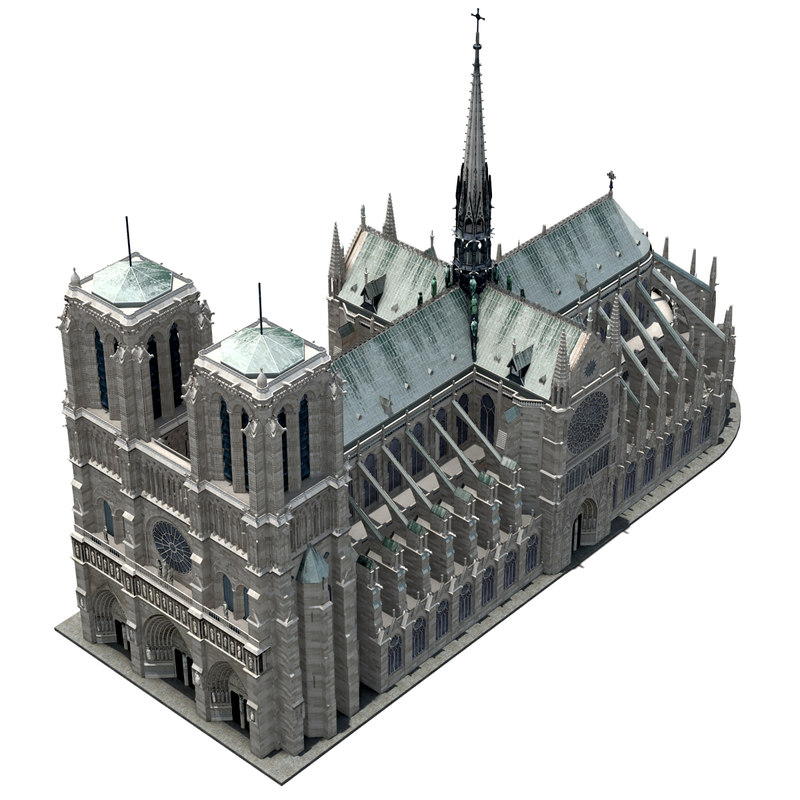 This 3d model was made with 3ds max. It consists primarily of quads and it is completely Unwrapped.
Included Formats:
* 3ds Max 2012
* Cinema 4D 10
* 3ds Max 2010
* Maya 2012
* FBX
* OBJ
* Collada
Renderer:
* V-Ray 2.40.03
* Default Scanline
* Maya Software